"I worked together with sarah to create my logo, graphics, and design my website, and I have to say I enjoyed every single project with her! She is extremely professional, very talented and with lots of ideas. I recommend her without a doubt. Thanks again for everything."
Adi Kissilevich
Coffee Express Israel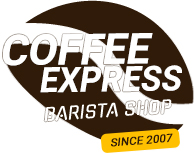 "I initially chose SDESIGN based on the quality of her portfolio. So, I knew that I would get a great design, I got it at a reasonable price too! We have been working together for 5 years now (since 2010), she designs our company's banners & monthly newsletters on regular basis. I'm a happy customer."
Zone1Energy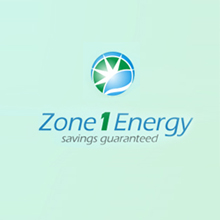 "We had a wonderful experience working with Sarah. In addition to being a very talented designer, she was extremely diligent in her work ethic, starting and completing the project ahead of schedule, with excellent responsiveness and attention to detail. Our immediate deliverable was getting our initial website ready for launch under a very aggressive timeline, which she more than accomplished. We are very fortunate to have her as part of our professional team, and look forward to working with her in the future as our design needs grow with our business." Regards,"

"Sher and I want to thank you for the user friendly gorgeous website you designed. We have received tons of compliments and for good reason. You are so easy to work with and we appreciate your dedication, commitment, talent and patience to your work. We look forward to continue working with you on various projects. Thanks again for everything."
Sher and Rachel

"Sarah is a professional and a talented designer. Her skill lies in understanding the client's needs and translating them into a clear, eye-catching design that is both simple and expressive. Her attention to detail is second to none. I can highly recommend her services. Regards,"
Avi Unterman

"It was a pleasure working with Sarah, she understood exactly what I wanted and was able to take my conceptualization and execute it into a wonderful website. She brought to the table ideas that I did not think of and was able to accommodate me when needed. In addition, to her patience and ability to grasp technical concepts quickly the fact that she is both a graphic artist and can build a website is an additional asset that should not be under looked. It has been a pleasure working with her and I highly recommend Sara to anyone in need of a website."
Seth (Shlomo) Friedbauer
Steve Katz Music
"I hired Sdesign to build my website a few years back (2009), and as a singer-songwriter I often need updates with my shows , press , songs, icons, lyrics, you name it! Sdesign has made it easy for me by ALWAYS being available and by doing a terrific work for extremely decent rates. Thanks!"